Drop In Lax
---
---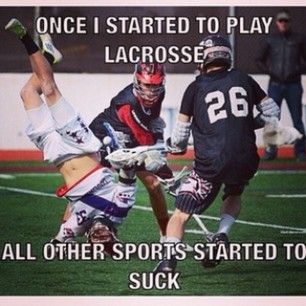 ---
Drop-in Lacrosse Night is back by popular demand!!!
Ok... there were a couple of guys asking about it... but we are going to open up the small floor Wed nights from 8-9pm for drop-in lacrosse. No experience necessary.
Drop-in Lacrosse Night
Who: Anyone (male or female) aged 16 and up. Lacoka parents, alumni and anyone interested in playing lacrosse (players do not have to be affiliated with Lacoka in any way)
When: Wed nights starting Apr 18 from 8-9 pm
Where: Small floor, Ponoka Arena (Apr 18 - May 9), Lacombe Arena (May 16 - TBD)
Cost: $5/session. Goalies are free.
The Drop-in Lacrosse Night will give participants an opportunity to play lacrosse in a fun, non-contact format and is open to all skill levels. Participants should bring both a light and dark coloured shirt to split up teams.
**Stick, gloves and a helmet with a full cage are mandatory for the Drop-in Lacrosse Night. Jock or jill is highly recommended. No other equipment is required.
Please feel free to pass this information along to anyone that may be interested in playing drop-in lacrosse.
If you have any questions, please contact Alex Wyse at awyse01@gmail.com